Rêve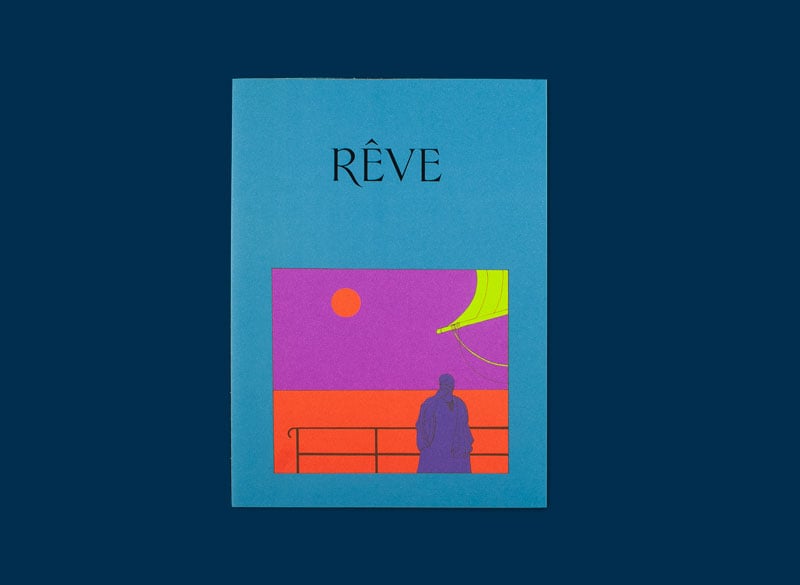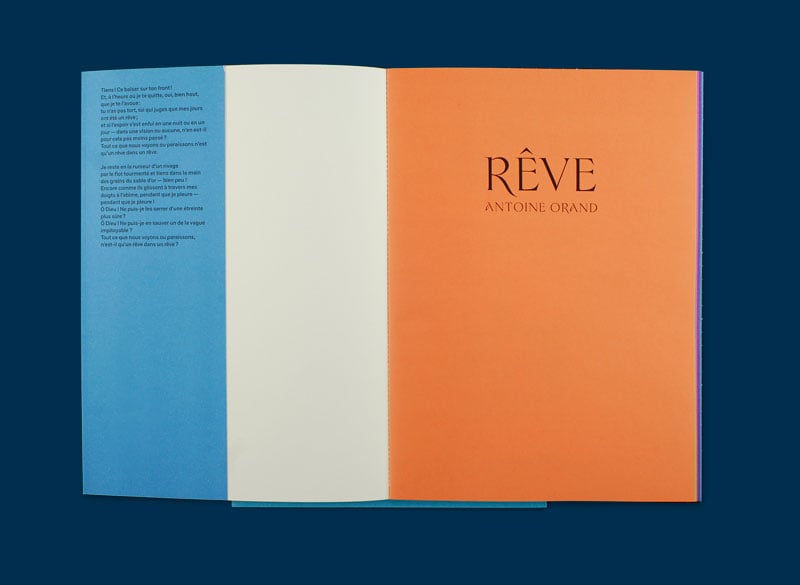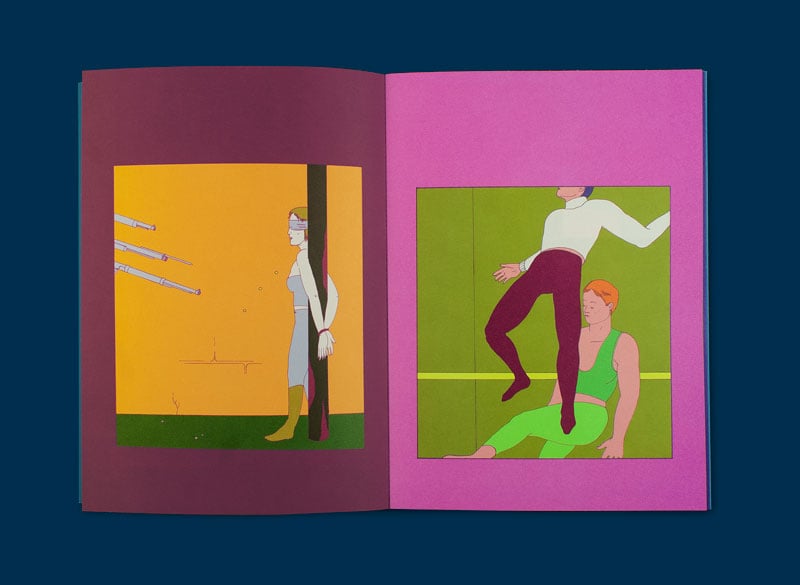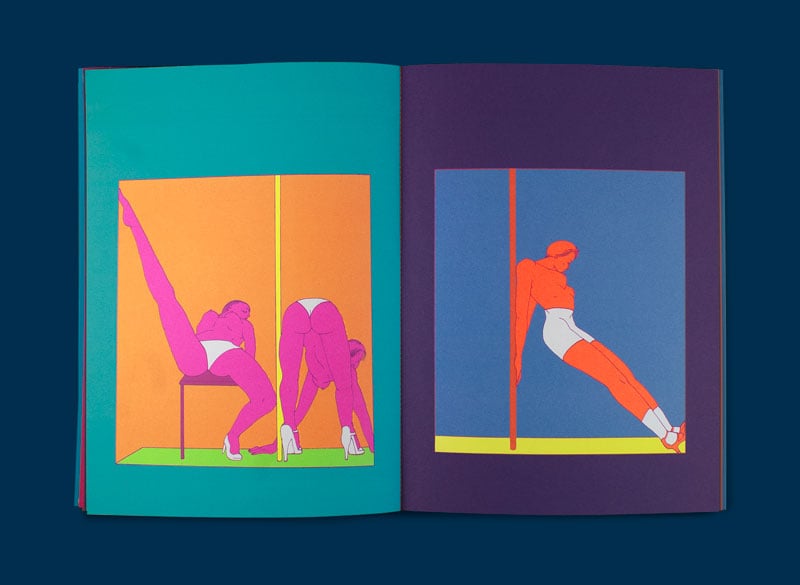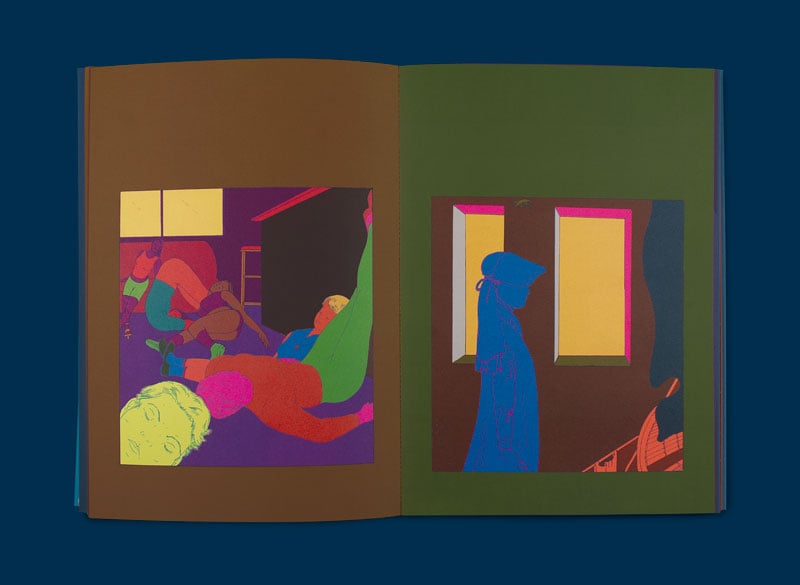 In this, his first figurative work, Antoine Orand captures us with a tale of 16 powerful, poetic, anguished, dark and dreamy drawings. The exceptional and striking colour palette is made possible by the Quadrifluox printing system.
This possibly also allows it to be seen under a black light with a bright and extraordinary aesthetic.
The 16-page book is accompanied by a short text by Edgar Alan Poe, translated into French by Stéphane Mallarmé.
Format: 22,8 x 32 cm
Pages: 20
Cover: 4-colour Quadrifluox + Pantone blu offset print + Hot stamping by hand
Interior pages: 4-colour Quadrifluox offset print
Papers: Fedrigoni Arena Bulk and Smooth
Binding: Singer sewing
(uv lamp not included)
The author
Antoine Orand's artistic practice is centered on drawing and independent publishing with a distinctive taste for graphic novels. In parallel, he is the co-director of a documentary film (Il Martello Il Coltello e la Pietra) and the founder of the underground publishing house Sub-Zéro.
His practice oscillates between baroque outpourings and minimalist tendency;
sub-culture derivatives and sci-fi works; instruction manuals and logotypes.
Frequent visits to peculiar and specialist bookshops helped shape the profane,
fringe culture that underpins his research
and publications.
His body of works (numbering over twenty since 2014) has been acquired by both the libraries of New York City Public Library and MOMA.
Claires Fontaines, published in 2018 by Animal Press, has been shortlisted for the MAD prize Révélation Livre d'Artiste 2018 at the Monnaie de Paris.
Charo Céleste published in 2021 by Quintal Editions is shortlisted for the same prize in 2022.
Since this year, he is working with the world renowned luxury brand Hermès.
Orand's books are mainly distributed by Printed Matter in New York.